While visiting some of my favorite motorcycle forums, I discovered a mod I wished I could do. It was something I thought about when adding hard luggage to Sam (my Suzuki VX800). There are currently two generations of my current bike, the FZ1. The 2nd Generation, or Gen2, has a two part seat the 1st has a one part seat. I own the first gen (on the right).
The usual top box location for the Gen1 is on a givi, shad, or swmotech rack. All of these costs around $160 to $200 just for the mounts this doesn't include the case. There was nothing appealing about that solution. To me, the box sits too far to the back and would add weight in the wrong place. I never carry a passenger and wanted something centered over the rear rather than hanging off the back.
That's when I saw what some industrious
Gen2er
devised. The first thing I thought when I saw this was why can't I do something that for my bike? It took me a while, but I may have found a solution. Thanks to a
Ninjette (Ninja 250) rider
, I discovered exactly what I'd been looking for: a seat mounted top case:
Since I bought a lowered seat off of Ebay last spring (or maybe it was the spring before), I have an extra factory seat waiting for me to do something with it. I have found that something.
I'm going to start with a sleek looking top case from ebay: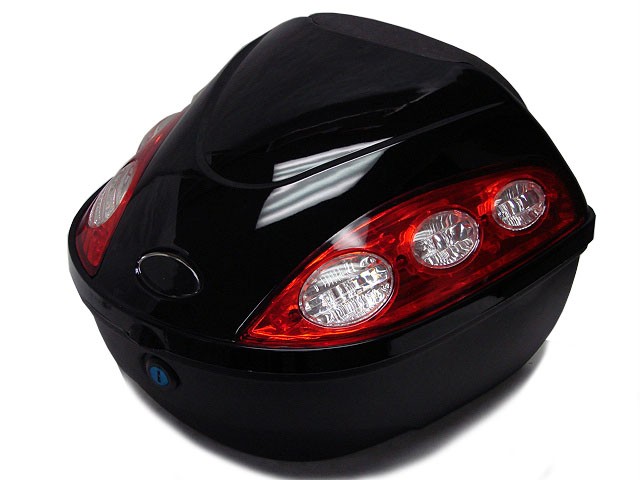 or








Stay tuned to see how this progresses.